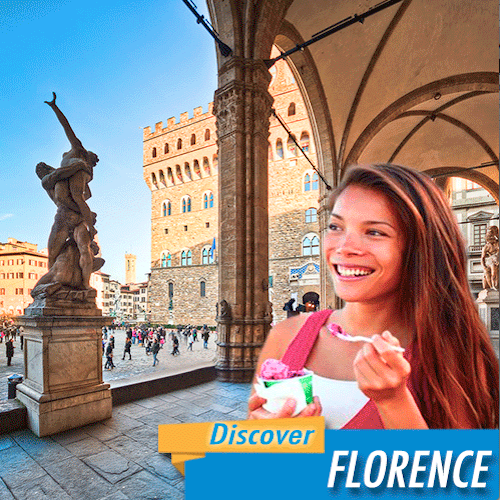 Florence, From the Etruscans to the Romans to the Renaissance,  Tuscany (yes, Florence is part of Tuscany) boasts possibly the greatest art in the world, from extraordinary paintings and sculpture to frescoes and architectural masterpieces, the region is steeped in art and culture. In fact Florence's entire historic center is a UNESCO World Heritage Site and home to the most popular and important sites including the Cathedral the Baptistery, the Uffizi and the Accademia.
But visitors come to Florence for many reasons; shoppers browse the outdoor leather markets or join a cooking course which of course includes a stop San Lorenzo's market. Wine enthusiasts venture out over the rolling hills to vineyards and into smaller medieval towns for famous vino such as Chianti. Outdoor lovers, including but not limited to hikers and bikers enjoy wonderful paths on their own or with expert guides. For those who wanting to visit the countryside in top gear- visit on a  vespa or vintage car tour.
Plus, without moving from hotel to hotel, Florence is a great hub to visit the neighbouring villages and cities such as Siena and Pisa,  including  Arezzo, Cortona, San Gimignano and Lucca –  all unique and exceptionally beautiful.
The more you visit and experience in the region, the more extraordinary Tuscany appears.