About the Hotel
Ocean Front Hotel in Santa Cruz
Hotel Ocidental is located on the ocean front about 1 km from Santa Cruz Village, and close to a natural lava swimming-pool. The Hotel Occidental offers 36 rooms, including 2 suites, all equipped with air conditioning, direct dial telephone, satellite TV, private bathroom and balcony overlooking the sea.
This hotel has a restaurant, bar, 24-hour reception, terrace, meeting room , A TV room, a guided diving center and 2 tennis courts. Also to note are the laundry service, the organization of nautical activities (tours and visits to Corvo Island) and the private parking. In the village of Santa Cruz, 500 m from the city center and Flores Airport. Next to the hotel there are magnificent natural swimming pools, and in front of it a huge ocean.
Restaurant, Bar / Café, Parking Park Banquets / Meeting rooms, Room Service / CTV (Cable / Satellite) WC, Telephone, Check-In: 14h00, Check-Out: 12h00, Children Welcome, Credit Cards Accepted, Total Rooms: 36 Suites: 2 Centro de la Ciudad: 500 m Commerce: 500 mA airport: 500 m – Flores Airport, Peentel Museum of Mosque Museum of Flowers South of São Boaventura Lagoa Funda.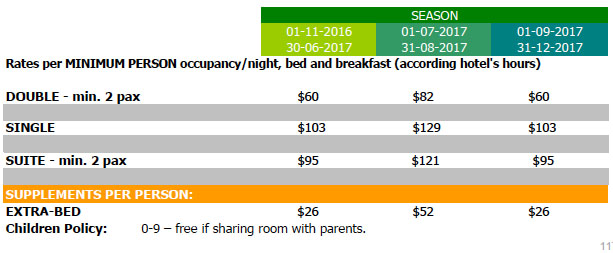 Save
Save
Save
Save
Save
Save
Save
Save
Save
Save