About the Hotel
Nature Hotel in Lajes do Pico
Built with passion, Aldeia da Fonte nature hotel is carefully integrated in magnificent and stunning Pico Island Nature, in mountain foothills. With six volcanic stone houses perched on the cliffs of the Atlantic Ocean, amongst lush gardens, it is quiet harbor, halfway between the Old and the New World. Our hotel has 40 rooms and about 100 beds, split into suites, studios, standards and standards deluxe, recently renovated to provide you all the comfort and satisfaction.
Enjoy the Azorean nature with charm and serenity. Relax, dive in the sea, discover the hiking trails, our Atlantic pool, watch dolphins, whales and birds, contemplate the beauty of Pico Mountain and its biodiversity, breathe the fresh air one of the most award-winning nature tourism destinations.
Restaurant Fonte Cuisine, known in the past as Hocus Pocus, is an hotel restaurant open to the local community of Pico Island, raised prestigious with its  Chinese Food Buffet, every Friday night, an almost mandatory frequency point. In a continuous improvement perspective Fonte Cuisine is now releasing a new menu concept designated as "New Açoriana Kitchen".
Signature cuisine that mixes the new culinary techniques with the flavors and traditional products of the Azores. In addition to the main restaurant Fonte Cuisine features a large lounge, located between the hotel gardens Aldeia da Fonte providing special moments of leisure.
Suite: With private entrance, this suite features a large fireplace. It includes a generous seating area with sofas and a bar with a convertible corner in a comfortable room with to extra beds.  LCD TV features in the bedroom and living room. The use of extra beds was planned to allow full use of living space enabling sharing with privacy. For customers who want to cook we have two suites with kitchen.
Studio: All our studios – except two, which have fantastic views of the sea – have large verandas enabling enjoyment of our gardens in summer and winter.
These rentals are generously sized and have a bar equipped with electric kettle to provide tea or coffee. This room and Standard Deluxe rooms can be connected, allowing families and groups share the same lodging and at the same time maintaining privacy.
Standard: These are our budget rooms but which nevertheless have mini bar, area for writing and a comfortable reading corner, and an excellent choice for those seeking a great value for money.
Standard Deluxe: These rentals, which have the same size as a standard room (20 square meters) have an extra hall (4 square meters) a comfortable work area and a mini bar. This room and Estudios can be connected, allowing families and groups share the same lodging and at the same time maintaining privacy.
Facilities
Restaurant | Bar | Lounge | Sea Access | Fitness and Sauna | Whales and Dolphins Observation Tower | Atlantic Pool | Sea Trail | Zen Room | Taichi garden | Sea Lounge | Barbecue | Free WiFi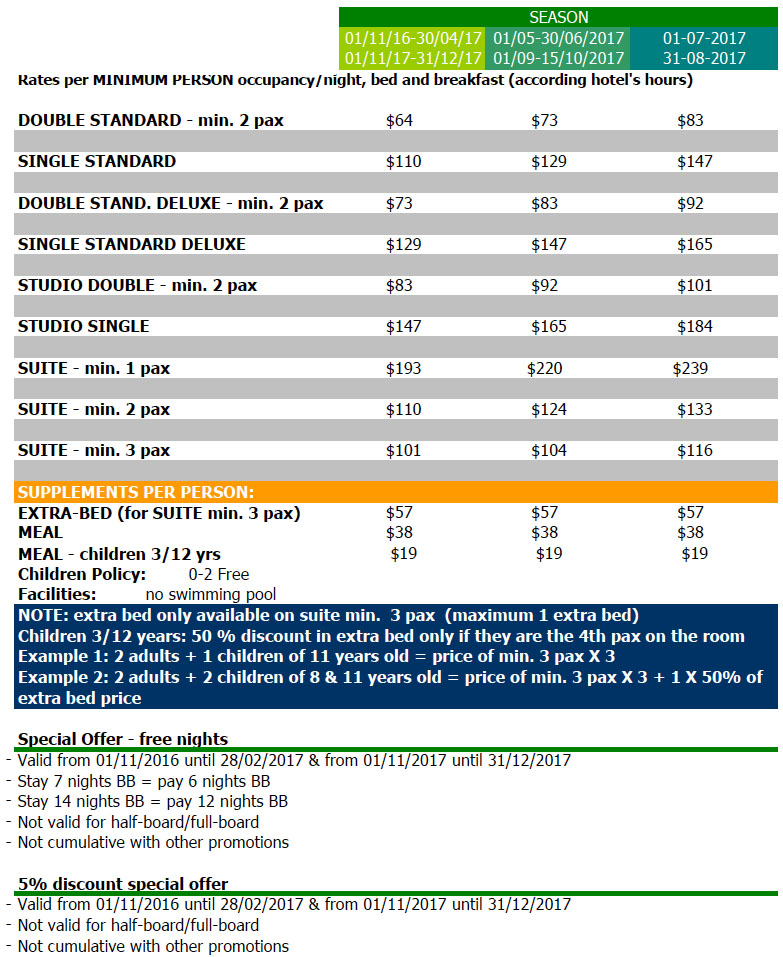 Save
Save
Save
Save
Save
Save