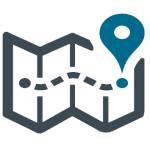 ITINERARY:
We start our tour with a visit to 'Moeda' caves, formed by stalactites and stalagmites, a true wonder of nature. The tour proceeds to the village of Aljustrel (site of the Angel's well), where the shepherd children lived and grew up (see the site of an Apparition in Valinhos). Free time to have lunch (not included), shop and attend mass at the Basilica or at the Chapel of the Apparitions in the Sanctuary of Fátima.
SCHEDULE: Monday, Thursday
PRICE: 67€ (Full Day)
*Prices are in Euros, per person, subject to availability and change without prior notice.